Phone: 402-293-1234
505 Cornhusker Road Suite 102
Bellevue, NE 68005
We Keep You Smiling
At Aesthetic & Family Dentistry we care for the whole family. We offer modern technology in a "small office" setting. Our team will work hard to make you comfortable and part of "our family".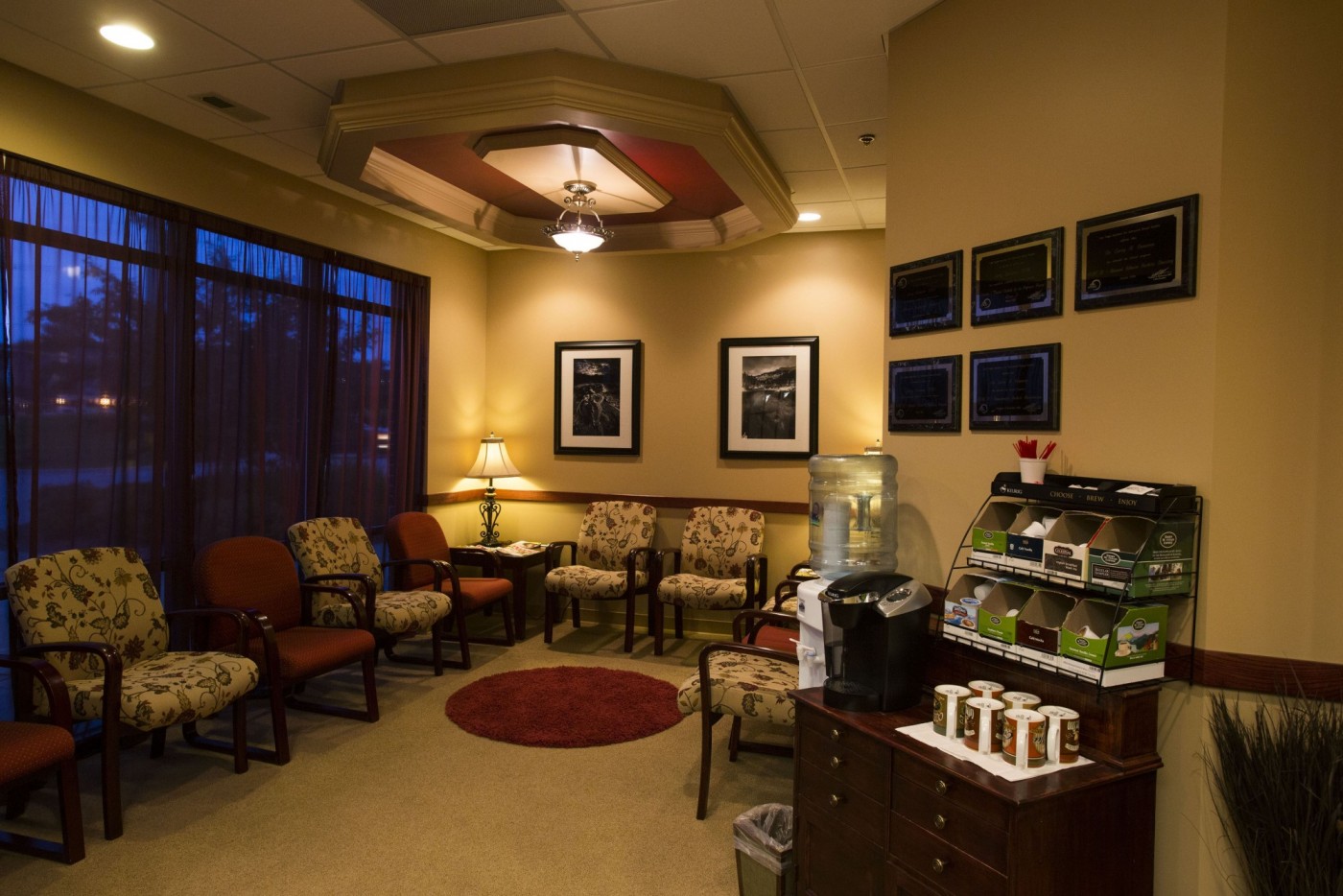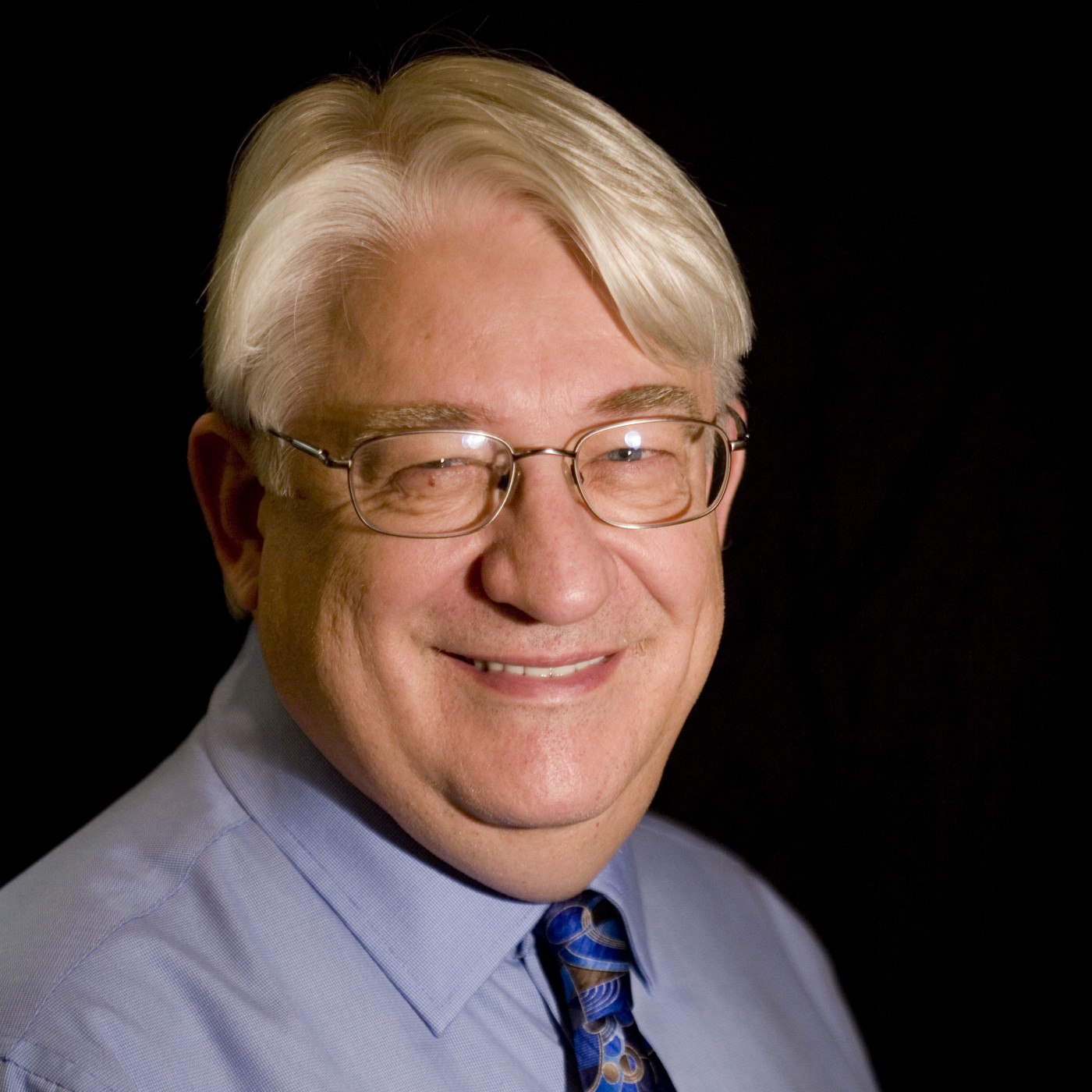 Dr. Larry Cameron
DDS
Dr. Cameron grew up in Illinois and is the oldest of three sons, with the youngest following his footsteps into dentistry. He joined the Air Force upon graduating from the University Of Illinois Dental College. When stationed at Offutt Air Force Base in Bellevue, Nebraska, he fell in love with the community. Upon leaving the Air Force, he set up practice in Bellevue, and in March of 2008 he moved to a new state of the art office located in Richmont Pointe in Bellevue.
Dr. Cameron has over 25 years experience in his profession and keeps up with modern dental concepts, practices, equipment and techniques in dentistry to better serve his patients. He uses specialized digital x-ray equipment due to the fact it emits approximately ¼ less radiation than standard x-ray equipment; incorporated Laser Dentistry and modern sterilization techniques. Dr. Cameron has continued his education in Laser Dentistry, Comprehensive Aesthetic Reconstruction, Advanced Functional Dentistry and Occlusal & Restorative Principles. Bachelor of Science Western Illinois University Doctor of Dental Surgery University of Illinois Dental College at Chicago Medical Center Is continuing to study at Las Vegas Institute for Advanced Dental Studies.
When not working, Dr. Cameron enjoys traveling the Midwest to pursue his passion in photography, primarily shooting nature and landscapes.
Dr. Cameron is a standing member of the American Dental Association, Omaha Dental Society and the Bellevue Chamber of Commerce.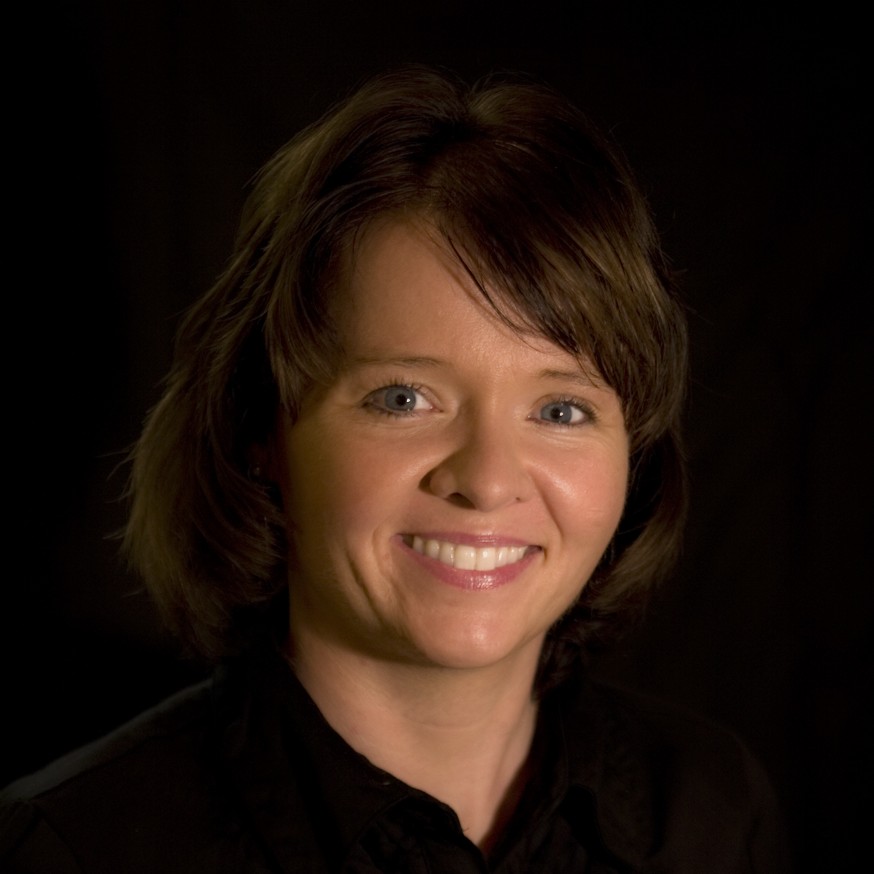 Teri Poppen
Dental Hygienist
Teri is a graduate of dental hygiene from Des Moines Area Community College. Prior to dental hygiene school, she received an associate degree from North Iowa Area Community College. In her spare time she enjoys outdoor activities such as softball and camping. She is also a member of the Bellevue Chamber of Commerce.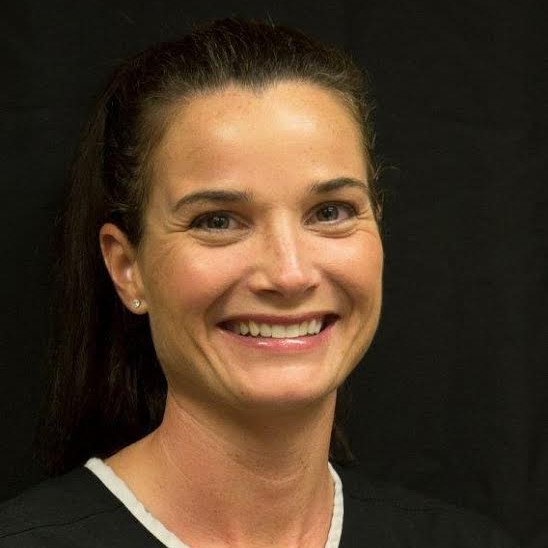 Mis Kouba
Dental Hygienist
Melissa (Mis) Kouba graduated from The University of South Dakota. She then received her Bachelor Degree in Marketing and most recently finished her Master's degree at Bellevue University. She splits her working time between our office and teaching dental hygiene courses at IWCC. Mis enjoys spending time with her family, which consists of her husband and two beautiful daughters.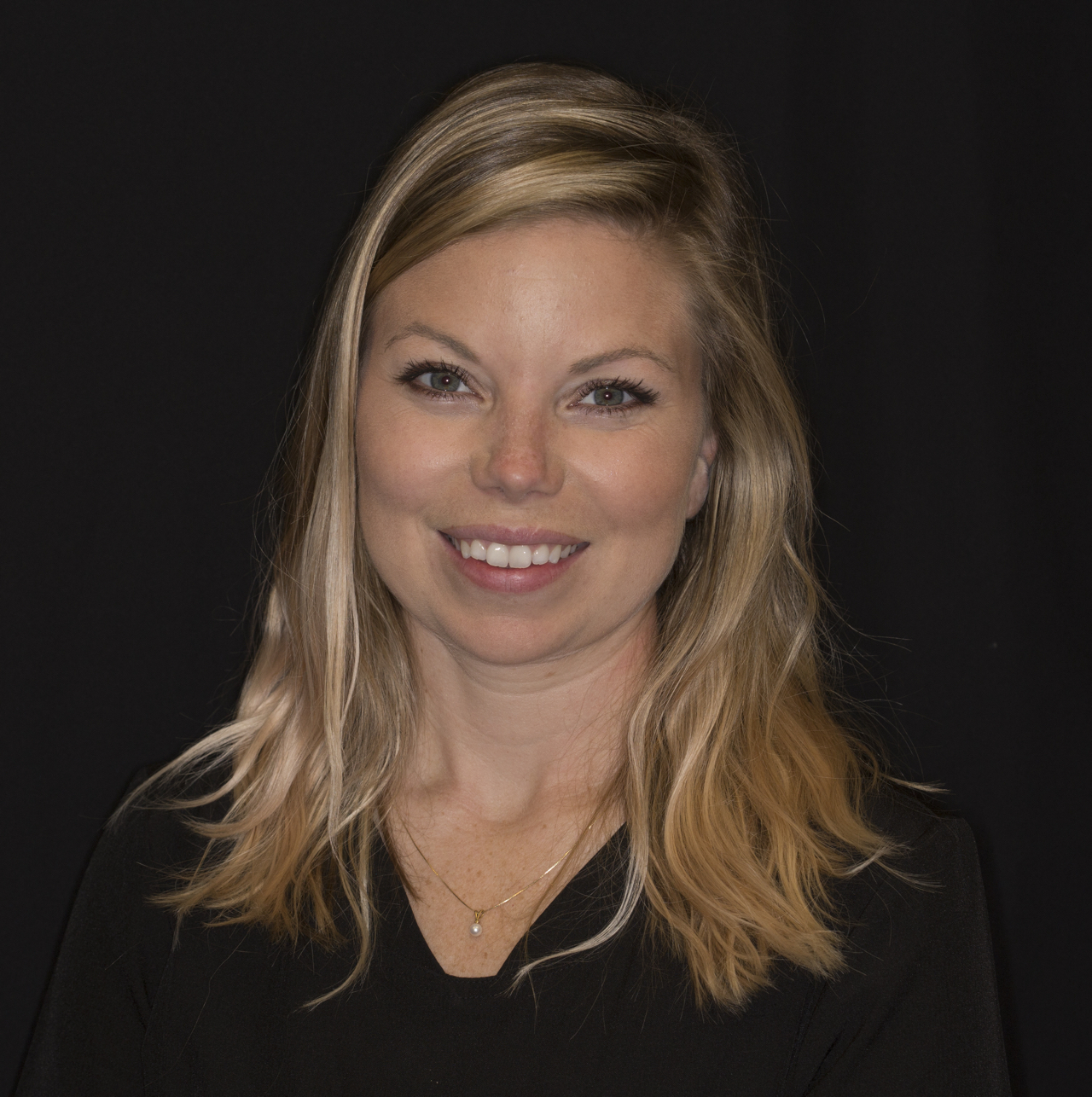 Irene Watson
Dental Hygienist
Irene joined our team in August of 2016 as a recent graduate of Iowa Western Community College with a dental hygiene degree. She later earned her bachelor's degree in dental hygiene from Creighton University.  Before Irene became a dental hygienist she worked as a veterinary technician and still has a passion for animals. When she's not at work, Irene enjoys spending time with her husband and dog, a beagle named "Pookie".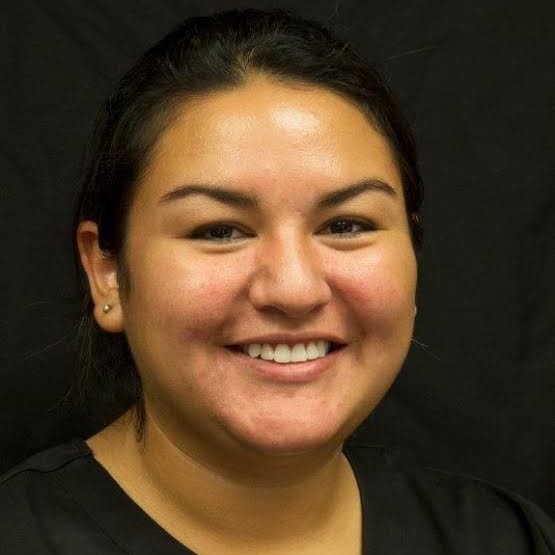 Jennifer
Dental Assistant
Jennifer is a Bellevue West graduate. She received her Dental Assisting degree from Kaplan University, during that time she interned at our office. Jennifer has been employed at our office since graduation. Outside of work she enjoys spending time with her husband and 2 daughters.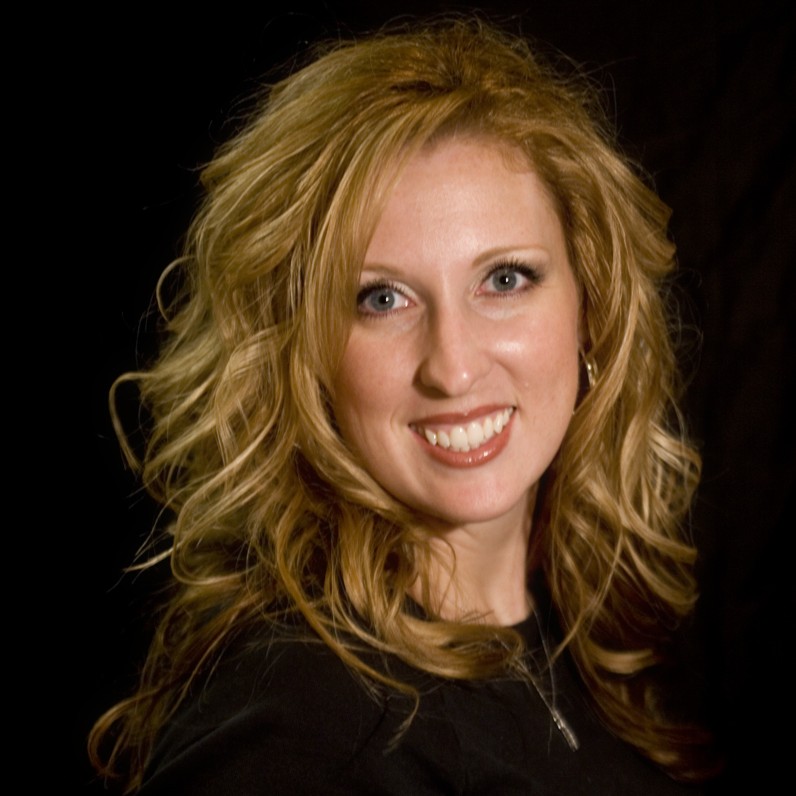 Jennifer Theiman
Front Desk
Jennifer was born in Omaha and raised in David City, Nebraska. She attended Central Community College and has been working in the dental field for 13 years. Jennifer has been with Aesthetic and Family Dentistry since 2009
Dental Exams
You'll love the way your smile feels after a thorough cleaning from out trained professionals. We use the latest in ultrasonic technology so your teeth feel squeaky clean for days after. We will show you how to maintain your smile with brushing and flossing at home. A comprehensive dental exam will be performed by your dentist at your initial dental visit. At regular check-up exams, your dentist and hygienist will include the following: Examination of diagnostic digital x-rays (radiographs): Essential for detection of decay, tumors, cysts, and bone loss. X-rays also help determine tooth and root positions. Oral cancer screening: Check the face, neck, lips, tongue, throat, tissues, and gums for any signs of oral cancer. Gum disease evaluation: Check the gums and bone around the teeth for any signs of periodontal disease. Examination of tooth decay: All tooth surfaces will be checked for decay with special dental instruments. Examination of existing restorations: Check current fillings, crowns, etc. Intraoral cameras make it easy for patients to view cracks in the teeth, leaking fillings, and other dental problems. The cameras picture shows up on the chairside monitor and can be saved into our program for future viewing. Professional dental cleanings (dental prophylaxis) are usually performed by Registered Dental Hygienists. Your cleaning appointment will include a dental exam and the following: Removal of calculus (tartar): Calculus is hardened plaque that has been left on the tooth for some time and is now firmly attached to the tooth surface. Calculus forms above and below the gum line and can only be removed with special dental instruments. The use of ultrasonic scalers makes the removal of stuborn calculus a breeze and much more comfortable for the patient. Removal of plaque: Plaque is a sticky, almost invisible film that forms on the teeth. It is a growing colony of living bacteria, food debris, and saliva. The bacteria produce toxins (poisons) that inflame the gums. This inflammation is the start of periodontal disease! Teeth polishing: Remove stain and plaque that is not otherwise removed during tooth brushing and scaling.
Dental X-Rays
This great innovation substantially reduces your exposure to radiation from X-rays, making your dentist visit safer, faster and easier than ever before. Safer: Reduces radiation by up to 80% compared to traditional film-based X-rays. Digital x-rays also eliminates the need to use caustic chemicals that are dangerous to the environment. Faster: images can be viewed immediately by you and your dentist. To make them even easier to see, we'll enlarge them on a large monitor and lighten or darken them for best viewing. Better: more diagnostic information is available from a digital X-ray, so we can identify problem areas and fix them earlier
Diagnodent
The DIAGNOdent pen works on the basis of the differing fluorescence between healthy and diseased tooth substance. This allows you to detect even the smallest of lesions (cavities) without x-rays or exposure to radiation. This dental tool is more reliable that any other method and healthy tooth structure is preserved. There is no probing, no scraping and no damage to the tooth during this procedure.
Dental Sealants
Dental sealants are thin plastic coatings that are applied to the grooves on the chewing surfaces of the back teeth to protect them from tooth decay. Most tooth decay in children and teens occurs on these surfaces. Sealants protect the chewing surfaces from tooth decay by keeping germs and food particles out of these grooves.
Laser Dentistry
Laser dentistry is one of dentistry's latest advances. The laser delivers energy in the form of light. Depending on the intended result, this energy travels at different wavelengths and is absorbed by a "target." In dentistry, these targets can be enamel, decay, gum tissue, or whitening enhancers. Each one absorbs a different wavelength of light while reflecting others. Laser dentistry can be used for both tooth and soft tissue related procedures. Oftentimes no local anesthesia is required. Unlike with the dental drill, with laser dentistry there is no heat or vibration, making the procedure quite comfortable for most patients. For soft tissue (surgical) procedures it eliminates the need for suturing and healing is much faster.
Waterlase
Patented Hydrophotonic™ Technology Waterlase® Dentistry uses a patented technology combining YSGG laser energy and a spray of water, a process called HydroPhotonics™, to perform a wide range of dental procedures on teeth, gum and bone more comfortably. Typically, Waterlase Dentists use fewer (or NO) shots and less anesthesia reducing patient anxiety and providing a more relaxing dental experience. Fewer Shots & Less Anesthesia Waterlase® is a versatile tool that allows dentists to cut teeth, bone and gum tissue with less trauma and do procedures that can't be done with traditional tools such as the drill and scalpel. Your Waterlase® dentist will determine what type of treatment is appropriate for your needs. Proven Technology, Comfortable Care Lasers have long been the standard of care in medicine for many surgical and cosmetic procedures such as LASIK, wrinkle removal, hair removal and many others. The Waterlase® was approved for hard tissue procedures in 1998 and since has been cleared for numerous additional dental procedures. Thousands of dentists around the world have performed millions of procedures with less need for shots, anesthesia, drills and post-op numb lips. Patient Comfort Heat, vibration and pressure are the primary causes of pain associated with the use of the traditional dental drill. Since cutting both hard and soft tissues (teeth and gums) with the Waterlase® does not generate heat, vibration or pressure, many dental procedures can be performed with fewer shots, less need for anesthesia, less use of the drill and fewer numb lips! Additionally, using the Waterlase® for gum procedures reduces bleeding, post-operative pain, swelling and the need for pain medication in many cases. Accuracy & Precision Waterlase® dentists are able to remove tooth enamel decay (the hardest substance in the body), bone and gum tissue precisely while leaving surrounding areas unaffected. This conserves and allows you to keep more of the healthy tooth structure. Reduced Trauma High speed drills can cause hairline cracks and fractures in the teeth that eventually lead to future dental problems. Waterlase® reduces damage to healthy portions of the tooth and minimizes trauma. Improved Cavity Fillings Waterlase® cavity preparations can increase bond strength of tooth-colored restoration resulting in longer lasting fillings. Less Bleeding & Swelling Due to its conservative, gentle cutting action and coagulating capabilities, the Waterlase® performs many soft tissue (gum) procedures with little or no bleeding and less post-op swelling. Fewer Dental Visits Since you often do not need shots or anesthesia, a Waterlase® dentist can perform cavity preps in all areas of the mouth in just one visit. This technology also gives trained Waterlase® dentists the ability to perform many procedures that were previously referred to specialists. Versatility The Waterlase® is extremely versatile. It can be used for a wide range of hard and soft tissue procedures. From decay removal, cavity preparation, root canals, smile design, gum and bone surgical procedures and many others.
White Composite Fillings
When this occurs it causes cracks around the filling that now leave it vulnerable to decay or fractures. Thanks to modern technology, we can now repair teeth with composite / resin material. These resins are tooth colored and shaded to match your teeth. Amalgam / silver fillings are removed with your safety in mind and replaced with natural looking composite material that bonds to your tooth structure to give its strength back.
Dentures and Partials
Tooth colored fillings help restore strength and function while giving your teeth a healthy, natural appearance. In the past, dentists filled cavities with dark, silver (mercury) fillings. Over time these fillings break down due to metal fatigue. The mercury in the filling allows the metal to expand and contract with changing temperatures. When this occurs it causes cracks around the filling that now leave it vulnerable to decay or fractures. Thanks to modern technology, we can now repair teeth with composite / resin material. These resins are tooth colored and shaded to match your teeth. Amalgam / silver fillings are removed with your safety in mind and replaced with natural looking composite material that bonds to your tooth structure to give its strength back.
Fixed Bridges
A dental bridge is a fixed (non-removable) appliance and is an excellent way to replace missing teeth. There are several types of bridges. You and your dentist will discuss the best options for your particular case. The "traditional bridge" is the most popular type and is usually made of porcelain fused to metal. Porcelain fixed bridges are most popular because they resemble your natural teeth. This type of bridge consists to two crowns that go over two anchoring teeth (abutment teeth) and are attached to pontics (artificial teeth), filling the gap created by one or more missing teeth. Dental bridges are highly durable and will last many years, however they may need replacement or need to be re-cemented due to normal wear. Regular preventive check ups are recommended to insure longevity of the bridge. Reasons for a fixed bridge: -Fill space of missing teeth. Maintain facial shape. -Prevent remaining teeth from drifting out of position. -Restore chewing and speaking ability. -Restore your smile. -Upgrade from a removable partial denture to a permanent dental appliance. What does getting a fixed bridge involve? Getting a bridge usually requires two or more visits. While the teeth are numb, the two anchoring teeth are prepared by removing a portion of enamel to allow for a crown. Next, a highly accurate impression (mold) is made which will be sent to a dental laboratory where the bridge will be fabricated. In addition, a temporary bridge will be made and worn for a few weeks until your next appointment. At the second visit, you permanent bridge will be carefully checked, adjusted, and cemented to achieve a proper fit. You will receive care instructions at the conclusion of your treatment.
Implant Restoration
The implants are tiny titanium posts which are placed into the jawbone where teeth are missing. The bone bonds with the titanium, creating a strong foundation for artificial teeth. In addition, implants can help preserve facial structure, preventing the bone deterioration which occurs when teeth are missing. Dr. Cameron works closely with Speciality Surgeons (who place the actual implants), in placing the Implant Crown to its most natural and functional form. Dental implants are designed to provide a foundation for replacement teeth that look, feel and function like natural teeth. The person who has lost teeth regains the ability to eat virtually anything and can smile with confidence, knowing that teeth appear natural and that facial contours will be preserved.
Gum Treatment Scaling and Root Planing
Unhealthy gums are the leading cause of tooth loss. Periodontitis, or gum disease largely comes about from improper home care, and lack of professional cleanings. Some signs of gum disease are bad breath, bleeding gums, swollen or tender gums, or loose teeth due to jawbone loss. Sometimes there can be no symptoms at all. In fact most people do not even realize they have gum disease. Gum disease suppresses your body's immune system and more specifically can cause cardiovascular problems, diabetes, low birth weight in pregnancy, and respiratory infections. Your mouth is the entryway for your body's entire system. Deep Gum Cleanings, or Scaling and Root Planing, is the treatment to help fight and remove the sources of these toxins from the root surfaces below the gum-line. Standard dental cleanings only eliminate bacteria from the area of the tooth that can be seen above the gum-line. However, the deep gum cleaning removes the source of the infection which will then allow your gums to heal so that they can re-tighten around your teeth. With regular professional cleanings and better home care the effects of gum disease can be suppressed. If deep gum cleaning is needed and not done you affect not just your teeth and mouth but your entire body's system, because gum disease will not go away on its own and in fact returns if not properly maintained.
Laser Periodontal Therapy
Laser Periodontal Therapy (LPT) is a laser-based procedure that Aesthetic and Family Dentistry is certified to use in the treatment of moderate to severe periodontitis. It is a surgical procedure that has replaced the scalpel. It removes diseased and necrotic tissue within the sulcus (pocket around the tooth). It is a minimally invasive altenative with improved patient comfort. The long term results have proven to be astounding with the regeneration of new bone and gingival attachment. If you suffer from periodontal disease and are looking for an alternative to surgery, call today for a consultation.
Root Canals
Root canal treatment (also referred to as root canal therapy or endodontic therapy) is made necessary when an untreated cavity reaches all the way to this pulp. Treatment may also be needed when deep restorations or trauma to a tooth cause nerve damage. Once the pulp becomes infected, and can begin to eat away at the surrounding bone (this is known as an abscess). If the pulp is infected, not only is it painful but it will require treatment as it cannot heal on it's own. Symptoms that indicate the pulp has become infected may include sensitivity to hot/cold or sweets, pain, swelling, pain to biting or pressure, and a bad taste in the mouth. However, sometimes no symptoms are apparent and you may be unaware of any problem until a checkup. A root canal is performed to clean out the infected tooth pulp and disinfect the canals of the tooth. Alternate treatment would be to extract the tooth. Once the infection is resolved, the canal is filled in to prevent any further infection. Usually a core build-up and crown is recommended for restoring a tooth that has undergone root canal therapy
Night Guard
A night guard can be an easy fix for countless uncomfortable dental issues including clenching or grinding, stress to your TMJ and headaches. Wearing a custom night guard offers effective and comfortable protection.
Sleep Apnea and Snoring
SomnoDent® MAS Acrylic Sleep Easy: Snoring and Sleep Apnea Services A new treatment for patients with sleep disordered breathing problems is now available at Dental Professionals. Oral appliances were approved by the American Academy of Sleep Medicine in 2006 as a viable alternative to CPAP for treating mild to moderate Obstructive Sleep Apnea and Upper Airway Resistance Syndrome. The dental sleep medicine experts at Dental Professionals provide oral appliance therapy proven as effective as CPAP, but more comfortable and convenient, improving the quality of your life and health. Here's how it works: We will thoroughly examine your teeth and mouth and may use X-rays to confirm your oral health status, as well as ensuring that you are dentally appropriate for the oral appliance. Dental impressions and proper measurements are required to fabricate the device that is right for you. They are sent to a laboratory where an FDA-approved appliance is custom made to fit your mouth. The appliance will be fitted by us, ww will show you how to insert and remove it yourself, as well as how to clean and care for it. Compare to CPAP: An oral appliance travels well, requires no attachments or electricity, and is custom fit so that you can speak and drink while using it, and sleep in any position you'd like. There is also no cumbersome head gear or consumable parts to replace.
Composite Filling
Tooth colored fillings help restore strength and function while giving your teeth a healthy, natural appearance. In the past, dentists filled cavities with dark, silver (mercury) fillings. Over time these fillings break down due to metal fatigue. The mercury in the filling allows the metal to expand and contract with changing temperatures. When this occurs it causes cracks around the filling that now leave it vulnerable to decay or fractures. Thanks to modern technology, we can now repair teeth with composite / resin material. These resins are tooth colored and shaded to match your teeth. Amalgam / silver fillings are removed with your safety in mind and replaced with natural looking composite material that bonds to your tooth structure to give its strength back.
Porcelain Veneers
Porcelain Veneers are a fantastic way to repair or enhance the appearance of front teeth. They can be uesd to whiten teeth, close spaces and create a great smile. Using veneers, we can even perform virtually "instant orthodontics" to straighten crooked teeth and give you the bright smile you always wanted. Vereers are lab made, shells of porcelain designed to permanently bond to your front teeth, covering the front and sides. It is permanent and is custom made for your smile alone. If a tooth is too small, too large, or has a flaw that disrupts your smile, a veneer is the perfect treatment.
Porcelain Crowns
A crown (or cap) is a covering that encases the entire tooth surface restoring it to its original shape and size. A crown protects and strengthens tooth structure that cannot be restored with fillings or other types of restorations. Although there are several types of crowns, porcelain (tooth colored crown) are the most popular, because they resemble your natural teeth. They are highly durable and will last many years. Porcelain crowns are made to match the shape, size, and color or your teeth giving you a natural, long-lasting beautiful smile. -Broken or fractured teeth. -Cosmetic enhancement. -Decayed teeth. -Fractured fillings. -Large fillings. -Tooth has a root canal.
Zoom! Whitening
The ZOOM!® chairside whitening system is a safe, effective and fast way to brighten your teeth in a single office visit. The ZOOM! procedure is much more convenient than wearing trays or strips, making it a great choice for our busy patients. ZOOM! is done in the office during one visit of an hour or two. At your appointment we apply a gentle, hydrogen peroxide-based whitening gel to your teeth. The gel is then exposed to a high-intensity light. After the treatment, your teeth can be up to 6-10 shades whiter. Dentist-supervised whitening is one of the safest and most conservative cosmetic dental treatments available. The most common side effect is an increased tooth sensitivity to cold for 1-3 days after treatment. We also offer professional-strength take-home bleaching trays for patients who want to "touch up" their treatment.
NTI
Do you suffer from debilitating tension headaches, migraine pain or painful problems with your jaw joint? While a variety of lifestyle and health issues can complicate these problems, recent research has shown that intense, prolonged jaw clenching is the main cause of these symptoms.When muscles have been constantly contracting, they become tense and sore. Clenching keeps the muscles involved in opening and closing your jaw in a constant state of tension and varying degrees of pain. It can also strain your sinuses and cause your neck to feel stiff. How the NTI Tension Suppression System works? Fortunately, we now have a simple device that can significantly reduce the intensity of jaw clenching and the painful problems it causes. It's called the NTI Tension Supression System. It works by preventing contact between molars and canine teeth. Without this contact, your jaw cannot clench intensely, and your muscles will not become fatigued. The NTI is a small acrylic appliance that is customized to fit your bite precisely. It is about the size of the top third of your thumb and is worn securely over your upper or lower teeth while you sleep or at other times when you find yourself clenching. One appointment is all it takes. In just one appointment we can create your NTI appliance. The NTI is the only device approved by the FDA for the prevention of migraine pain. It can be as effective as any preventive medication and is an easy, effective way to treat your headaches and jaw pain without medication or extended therapy.
Hours
Monday 11:00 am – 8:00 pm
Tuesday to Thursday 8:00 am – 5:00 pm
Closed Friday, Saturday, and Sunday
505 Cornhusker Road Suite 102
Bellevue, NE 68005
402-293-1234